Be Blown Away
Musical Performances With Both New & Old Beloved Christmas Music
Witness A Live Nativity
Come celebrate the real meaning of Christmas!
A Christmas Show You Don't Want To Miss!
Christmas in the Dells Dinner Show is a BRAND NEW multi-million dollar Christmas production in Wisconsin Dells that features sugar plum fairies, soaring angels, dancing elves, enchanted reindeer, Jolly ol' Saint Nick, and the celebration of the birth of Christ with the area's largest living nativity! Enjoy an incredible cast that includes talented singers, dancers, comedians, figure skaters, pyrotechnics, laser lights, giant video screens, and a huge band spotlighting the orchestral sounds of an amazing brass section. Don't forget a Four-Course Dinner Feast is included in the Ticket Price!
Buy EARLY!  We Sell Out!
Be Blown Away
Musical Performances With Both New & Old Beloved Christmas Music
Witness A Live Nativity
Come celebrate the real meaning of Christmas!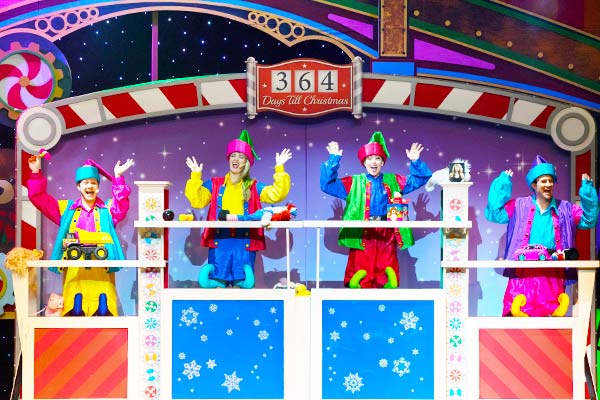 Enjoy a visit to the North Pole and Santa's workshop where toys will come to life. You will see toy soldiers, sugarplum fairies and all of your childhood favorite toys. This magical North Pole visit will also feature snow that falls inside the theater, miniature elves and even a jolly visit from Santa Claus himself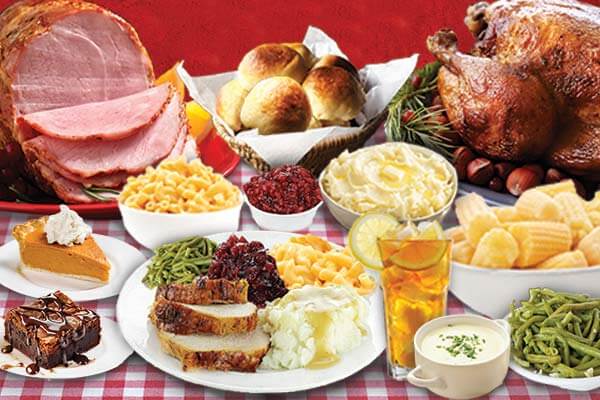 And don't forget the Fantastic Four-Course Christmas Feast! Enjoy tender oven-roasted turkey, honey-glazed ham and all the holiday sides for a meal your family will rave about! Beautiful costumes, incredible special effects and lavish sets round out the dinner and show that is sure to put you in a festive holiday mood.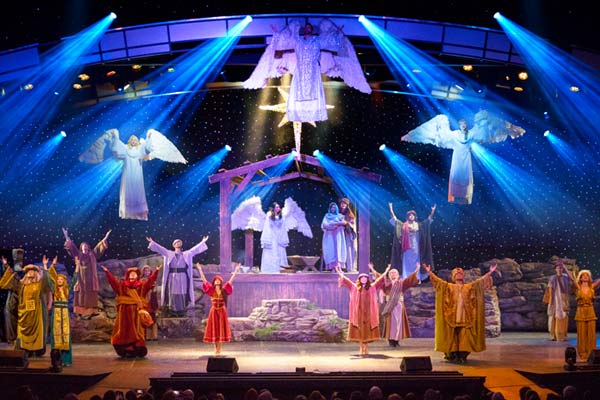 Musical performances with both new and old beloved Christmas music filling the air with a rich-and-brassy orchestral sound. Witness Wisconsin's most spectacular live nativity! Enjoy an evening filled with fantastic food, holiday songs, dance and laughter. Start a tradition and memories for you and your family!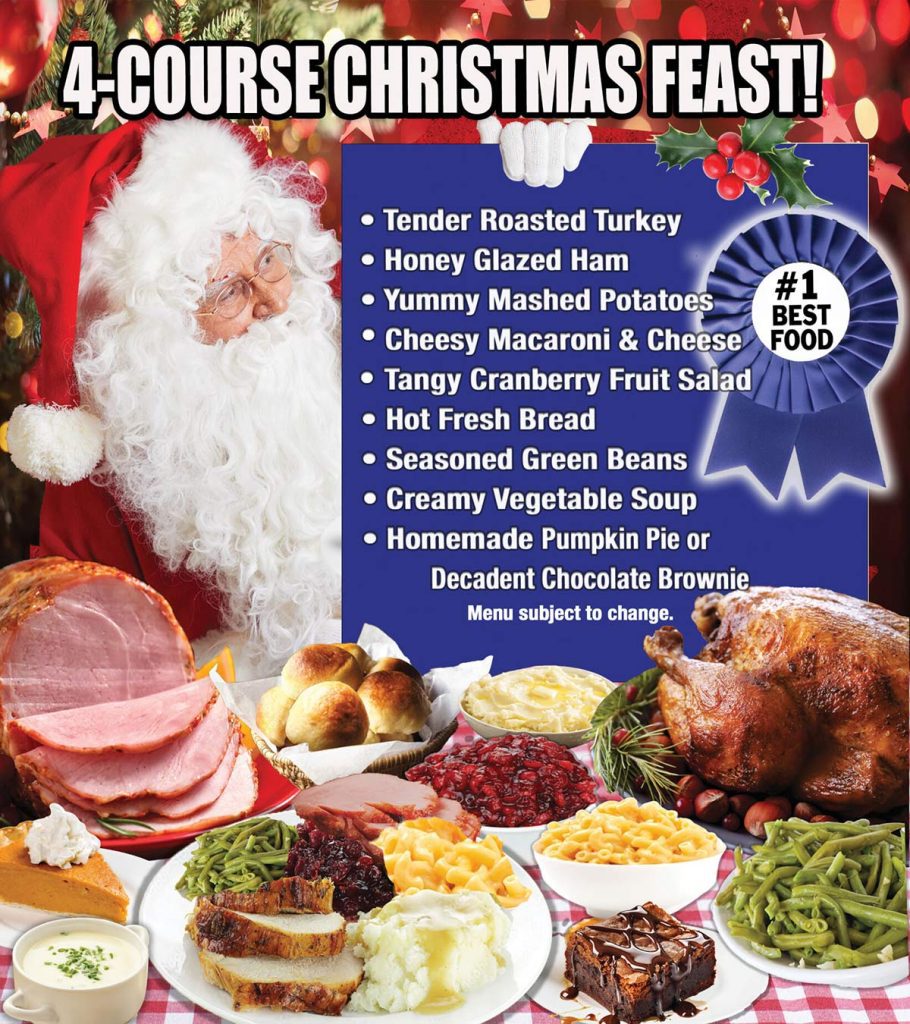 A Festive Wisconsin Dells Dinner Show
At the heart of our Christmas Dinner Show lies a spread that is bound to tantalize your taste buds and transport you straight to a winter wonderland of culinary delights. The centerpiece of the meal is a tender roasted turkey, seasoned to perfection, as well as honey-glazed ham that melds the sweet and savory flavors in perfect harmony. Dive into the rich, yummy mashed potatoes, so creamy and light that they melt in your mouth. The cheesy macaroni & cheese is a dreamy blend of soft pasta and gooey cheese, a side dish so rich that it stands out on its own. To add a burst of freshness to the plate, a tangy cranberry fruit salad offers a symphony of flavors, while hot fresh bread is there to mop up all the goodness left behind.
But the feast doesn't stop there! Kickstart the meal with a bowl of creamy vegetable soup, infused with the rich flavors of seasonal produce. For the greens enthusiasts, seasoned green beans are sautéed just right, retaining their snap and flavor. And as the grand finale, patrons have the option of indulging in a slice of homemade pumpkin pie that evokes the spirit of fall or a decadent chocolate brownie that's so rich, it's almost sinful. Join us and experience a Christmas feast like no other Don't forget this Four-Course Dinner Feast is included in the Ticket Price!